Fit Goddess Body
A 12 Week Transformation Program
Are You a Woman over 40 suffering with stubborn body fat?
Does carrying around that extra 10-40 lbs burden you and keep you from living the FUCK YES life you know you were designed to live?
Does the flab in your arms and belly make you feel unhappy or insecure?
Ooze your sexy, bad assery, A-Game energy once again!
And reclaim it forevermore!
Look at what my clients are experiencing in their very first week of working with me!
My program is NOT INTENDED to have you looking like me at the end of the 12 Weeks!
I have been an athlete the majority of my life. And I have been helping people
transform what's possible in their bodies for over 30 years!
You WILL..
eat and train like me!
And will begin to embody the mindset of a woman who takes exceptional care
of herself. Mind, body, spirit.
I wonder what IS possible for YOU?
Here's the thing goddess…
Everyone in this group coaching is starting from their own unique
starting point. It all depends on what you PUT IN, as to what you
will get out. I ain't gonna sugar coat it. That's the honest truth.
And here's the magic to that…
I have designed this program to meet everyone's current level of fitness.
Regardless if they are a seasoned athlete, or haven't lifted a weight in years,
I have a step-by-step plan to help you build strength, tighten up, burn
the unwanted fat, and feel sexy, youthful and fit AF.
If you are ready to experience a profound Body Transformation…
I've got you!
This has inspired me to launch my 12 week BODY TRANSFORMATION
Online program for an insanely affordable investment.
Let's break down the support in my 12 Week Body Transformation Program:
There are 3 options to choose from here. Each option is fully structured so you know EXACTLY what to do every day of the 12 week challenge. When you enroll, you get full access to ALL 3 options!
1

Home program for those that want to push play on my fitness videos and have me teaching you every breath, every rep of the way. This will be a great option for someone who has been away from fitness for months or even years. Hand weights and a booty band will be the required equipment and there will be plenty body weight only workouts too.

2

Home workout plan for those women that are more seasoned with their strength training and have a good array of equipment at home to use. Squat rack, pull up station, barbell and heavy hand weights will be used.

3

Gym plan for those that are able to hit the gym consistently.
Food
My meal plan is designed to help us stay satiated, nutritiously dense and calorically
on the lighter side. You will know exactly what to eat each and every day to build a body that's fit, strong and lean.
Recipes will be shared.
Tips and tricks to keep meal prep easy and attainable for all.
Mindset, Accountability, Results
Weekly Q&As open up the container for your questions to be addressed and gone into depth with weekly!  This is where the group program can become a little bit more personalized.   Additionally, there is so much to learn
from others questions.
This is a supportive space that allows us to be vulnerable, honest, real and keeps us pointed in the direction of REAL RESULTS.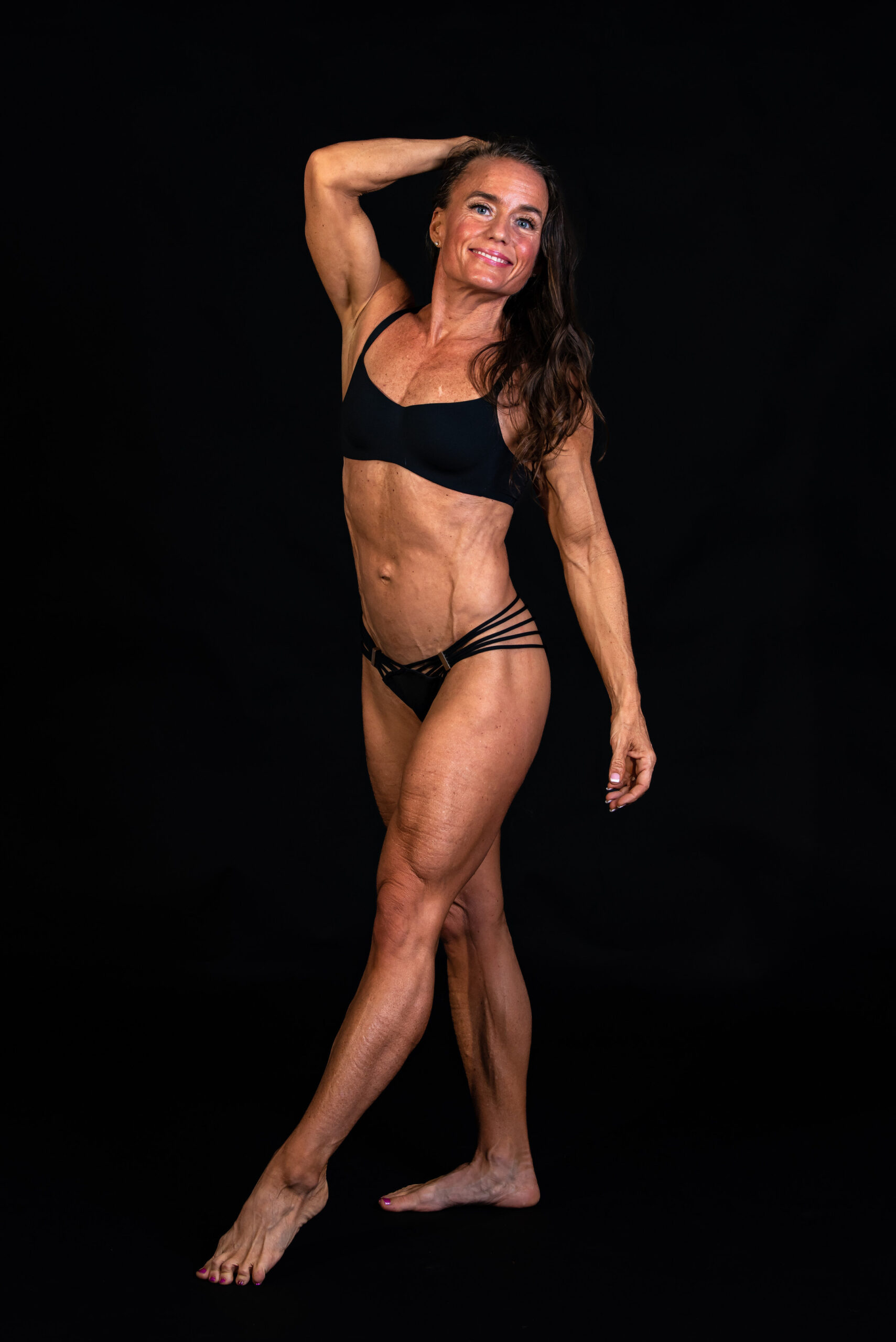 Train like a beast.
Dance like no one's watching.
Eat like an athlete.
Feel like a fucking rockstar!
Ready to take on 2023🔥🔥🔥
The sooner you join us, the sooner you are going to feel absolutely incredible!
Click the payment option that works best for you below.
See you on the other side Goddess!