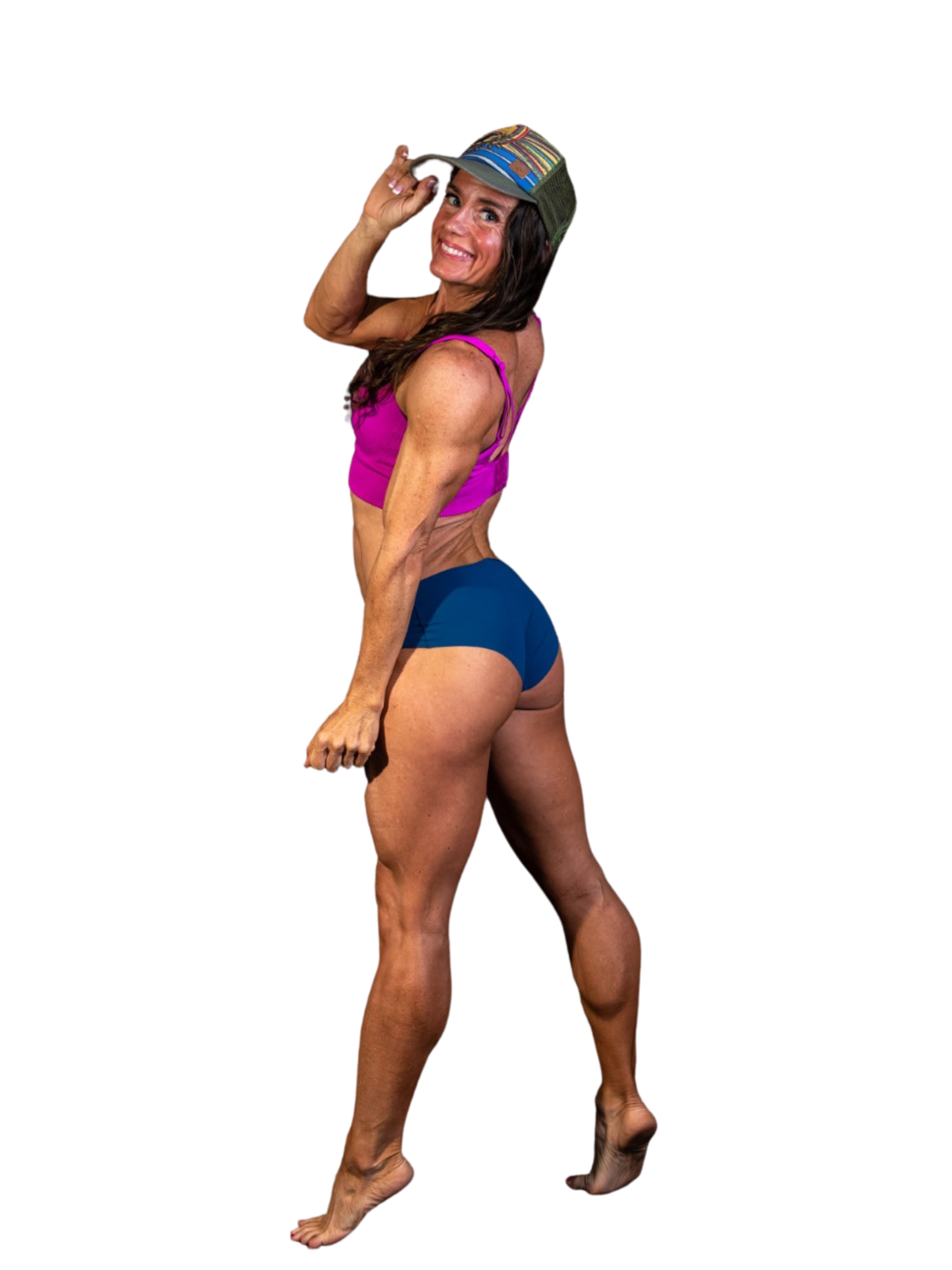 Fast Lane To Feeling Fit and Fabulous

Attention women READY to look good, feel great
and live in a body you LOVE…
"Fast Lane To Feeling Fit and Fabulous:
40 Days to a stronger, lighter, more luminous YOU."
Show yourself LOVE.
Dear Women Over 35,
I'm so excited to invite you to join me for an online, 42 day total immersion, helping you to reconnect to your body in a whole new LIGHT.
You're a multi-faceted being, with infinite potential and medicine inside. You're going to tap into that magic and embody it from head to toe.
You'll end the confusion of how to create a fit physique, and maintain it, once and for all. I promise your body hasn't abandoned you. It's time to love the skin you're in and to activate your mind, body and spirit to the next level, so you can embody the most radiant version of YOU now! This is the solution you've been praying for.
WEEK 1:
1.) Moving With Grace & And Greater Potential
Embody these 5 principles of alignment to exponentially expand what's possible for you and your body! This is not an ordinary week of yoga. This is a guided, deep immersion that builds systematically each day. When the week is complete, you will have greater body awareness and connection to self, than ever before. These foundational principles will help you move through life more gracefully, confidently, support injury prevention, and expand your body's capacity for greater flexibility and strength. This first week will enhance everything you do in your body from here forward.
WEEK 2:
2.) The Peaceful Warrior Is Satiated Fully From Every Moment.
No more! FOOD: the recipe that allows you to eat more, weigh less and indulge in the blessings feeling satisfied and optimally fueled, without a pinch of shame, guilt or regret. Your new understanding of how and why these whole foods support your fit body will bring a sense of inner peace that will also help you achieve and maintain wild results in your physique.
WEEK 3:
3. ) Muscle Magic: The Real Fountain Of Youth
Learn my 3 must-have secrets to building muscle at any age. Your muscles are your #1 ally not only in giving you a sexy physique, but also in functional strength, support and LONGEVITY. Once you understand their superpowers, you're going to LOVE supporting them every single day as you're achieving jaw-dropping results in how you look and feel.
You'll also start your fully guided fitness program this week and receive laser focused, personalized coaching on alignment.
WEEK 4:
4.) A Profound Experience of Divine Communication With Body & Self.
Two guided experiences to uproot limiting beliefs (such as shame, worthiness, not being lovable, etc.) that are keeping you stuck (consciously or unconsciously) in patterns that do not serve your body's highest good. This week you will transform those struggles into some of your greatest medicine… forever! These 2 transformational processes will now be yours to use for life. Let go, and let your inner goddess emerge.
WEEK 5:
5.) Stoke Your Inner Fire, Uplift Your Energy & Feel Sexy HOT!
Unlock the answers to these 4 points so you can lose weight with the proven principles to quantum leap your metabolism and stoke your inner fire at any age.
What exactly is metabolism?
The categories of metabolism.
How to support metabolism.
How we produce ENERGY.
WEEK 6:
Devotion In Motion
Time for celebrations, rejoicing and our closing ceremony! You'll be guided to bring the essence of your innermost self to the foreground, offering prayers, blessings and gratitude to your every cell and beyond. Come be bathed in the bliss of your new body, experience the pulsation of aliveness within and move in the energy and vibration of the next evolution of you. Your fit goddess body is within. And it feels sooooo good to embody her NOW!
In our time together you will be learn:
What mistakes and actions you are taking (that you may think are helping you) but are keeping you stuck. Let's end the confusion and frustration now so you can get the results you deserve.

The physical alignment principles necessary not only for injury prevention, but also for maximizing your body's potential in whatever activities you do.

How to train 4-5 days a week to build muscle, from home or at a gym, with an exact plan to follow.

How to eat to maintain muscle and burn fat (my fully done for you meal plan with recipes and macros will make it simple and clear).

How to move from your head to your heart so you can release anxiety, sadness and stress and return back to a relaxed center no matter what challenge or struggle is at hand.

What is required (with food, exercise and self-love) for you to get the MOST out of every single day of your life from here forward. This is an investment that will continue to multiply blessings into your life forevermore. Our bodies are that precious.
In our time together, you will experience:
Fat loss

Weight loss

Wearing clothes you love to wear again!

Your mind in a new light.

Your enthusiasm in a high frequency state.

Greater potential inside you.

A greater love, compassion and appreciation for your body.

An inner and outer posture that embodies the best version of you.

Greater confidence.

A fit physique you love.
In our time together you will be given:
A downloadable, 7-class beginner yoga series to activate your body's awareness and potential in a powerful way. This training will support everything else you do in your body. ($149)

A 6 week fitness program, designed to help you build full-body strength. Gym or home option to choose from.($149)

Full access to over 333 yoga, fitness and meditation videos on my membership site

www.iLoveYogaAndFitness.com

. (Value $144)

6 Live Training Sessions With Samantha Fox Olson (45-60 minutes in length). We will cover the 6 modules above with ebooks or PDFs for you each week.. Every Sunday evening 7pm Eastern time zone, on zoom. Recordings will be shared on Mondays. ($600)

6 Live Q&A sessions. Also recorded with replay available the following day. Up to an hour per session, ask me anything that pertains to our course materials. This is an incredible opportunity to get one-on-one coaching from me, in a group setting! And to learn from the questions of others too! ($1200 value)

A fully-done-for-you 4-Week meal plan for fast fat loss. (Bonus worth $147)

3 Guided meditations to support your deeper nourishment of both self-love and inner radiance.(Bonus worth $55)
A $2444.00 Value!!!
6 Weeks In The Fast Lane With Consistent Support
This is a shorter run program with a much lower price point than my 12 week signature course. I would love to have you with us so you can learn my proven road map to getting strong, lean and reconnected to YOU, in a 6 week intensive with me.
In exchange for the incredibly low investment into your body transformation (this round is the only time I am offering this special), I am asking for your feedback and a written or video testimonial at the end. Before and after images are greatly also encouraged.
If this is something you could do, I invite you to keep reading to find out more about your mentorship with me:
Promises
I've designed this experience to give you what has taken me decades to learn and integrate so you can work with your body, not against it . You're worthy of embodying your best self and living in a body you love! I'm here to support you. Come be with a fabulous group of women in a safe container with a shared devotion put to motion, so you can look your best, feel great and enjoy life more!
Outcomes
By the end of our time together, you will feel:
Greater connection to self.

More appreciation for your body than ever before.

Stronger from head to toe.

Increased confidence.

Upleveled body awareness.

Increased strength and stamina.

More Centered, Balanced & Grounded.

Greater understanding of how to eat and train to reach your body goals. No more confusion and no more wasting time doing the same old things that are NOT working for you.

OMG, Finally!

More confident in your favorite clothes.

Finally able to love what you see smiling back at you in the mirror!
Fee:
Extremely low early bird fee of just $777 for all 6 weeks (and all time-sensitive bonuses) to ensure your energetic "yes" for the journey if you register by 3/25 .
After 3/25, the investment becomes $997.00.
I can't wait to share this mind-body-transformation with you!
You're worth it! <3
Samantha Fox Olson
COUNTDOWN TO FAST LANE TO FAT LOSS